Scorpio Keywords




It is a Water Sign....



Sensitive.......to emotion
......"vibrations"
and intuitions.......


SCORPIO
The Scorpion is one of the
best known symbols
of the sign Scorpio,
the Eagle is another.

Pluto was the
modern ruler of the
sign Scorpio....
before it was
"demoted" by
Astronomy, so,
for most astrologers
I guess the ruler is
considered to be Mars.
For the ancient astrologers,
it always has been Mars.

The colors most associated
with Scorpio are deep reds.

Scorpio is internal
and can be secretive
passionate and intense
Resourceful
Transforming

This sign represents
extremes
The highest and the lowest
Life and death
Light and dark

In Scorpio the themes
we start to watch unfold
will have to do with
the Mysteries of life.

Birth and death,
Transformations,
Intensity,
Especially
Emotional intensity.

There are deep secrets,
the underworld.........
Caves, hidden things,
Cemeteries,
The spooky or
the frightening.

Yes and bats too.....of course....


Look also for jealousy
or possessiveness,
or great loyalty and
devotion.

Look to control issues,
even manipulation.

Other themes could be
money issues,
including insurance,
inheritance
and the like........

Many charismatic
people often
have this sign
strong in their chart

I often mention
to my students
that both
Charles Manson
and Billy Graham
are Scorpios

Both are charismatic leaders

Each represents an opposite
extreme of the power of
Scorpios energy.

Mobs are also
Scorpio connected.

Scorpio can recover
from an illness
or a downturn of life
when a sign
with lesser
determination
will not but,
then again
this sign is more
often involved
in situations
and conditions that does
require that it must
fight for "survival".

Oh,
how can I possibly forget
the thing that
brings the tittering
from people when they
think of Scorpio.......
it is known to represent

SEX...

but, if you are a Scorpio
you already
know this.
Scorpio has to do with
sex, and the issues
that surround sex.
(This includes issues
of celibacy, as well.)

Below follows a list of
keywords that will
help to give a
quick insight to the
energy and meaning
of the Sign of Scorpio.

Still and deep or sluggish water
Stagnant waters
(The background of this page
attempts to show
a still water image)
Polluted lakes
(pollution in all forms)
Rivers
Ponds
Swamps


Slum property
Houses in bad repair
Ruins
Ghettos
Abandoned houses

Buried treasure
Pirates

Mines, as in coal,
Gold, diamond,
Silver, and salt mines
Those that work in mines

Caverns
Hidden places

Venereal diseases
Viruses
Ruptures
Falls

Murderers
Rapists
Juvenile delinquents
Career Criminals
Addicts
Reformed
former addicts
Private Detectives

Every phase connected
with death
Autopsies
Burial
Coffins, cemeteries


Undertakers
Cremation
Caskets
Graves


Waste removal,
Disposal of waste,
Demolition
Sanitation

Bill collectors
Life insurance

Mystical
Mystics
Occultist
Those that work with
the mysterious and unknown
Magic
Magick


Armed, police forces
Detectives

Gangs
Criminals bound together
as in underworld crime,
organized crime
Mafia
and all the new gangs
that I don't
know the names
of.....thank goodness

Hate and extremist groups
such as the KKK

Executions

Chemists
Researchers
Nuclear physicists
Chemical laboratories
Diagnostic and healing arts
Surgery

Poison
Drugs, chemicals

Espionage

Eliminating
Purging

Demolition

Probing

Pornography
S/M
Passion

Legacies

Compulsion
Blockages and their release
Turning points
Satire

The unknown

Inscrutability
Secret
Endurance
Continuity
Courage
Patience
Will and Willfulness

Animals and insects that
poison such as
as snakes and spiders



Aggressiveness
Dynamism
Rejuvenation
Permanence

Severity
Solitariness
Discipline

Scorpions
Snakes
Mongooses
Reptiles


Septic systems
and waste recovery

Dispute and war
Extremists

Muscles
Strength

Brooding
Secretive
Resourceful

Sex organs
The excretory system
Anus
Genital organs
Generative organs
Bladder
Womb
Ovaries

Regeneration
Procreation
Renewal
Purification
Metamorphosis
Birth


Intensive psychotherapy

Religious places

Meditation

Transformational
Experiences

The Phoenix
The Mythical bird that
rose out of its own
ashes.

Undercover work
Criminal investigation

Everything that
is related to war
or defense.
War equipment
Bombs


Including weapons
of mass
destruction
Such as the
atom bomb

Scorpio is associated
with things Plutonic..

As in very big......very destructive
bombs..........


Energetic
Thorough
Courageous

Opinionated
Aggressive

Passionate
Healing

"I CREATE"
Did I mention that Scorpio....
at least many Scorpio types...
are pretty sexy......

Often even when not sexy.....
there is still something "Sexy"
about powerful Scorpio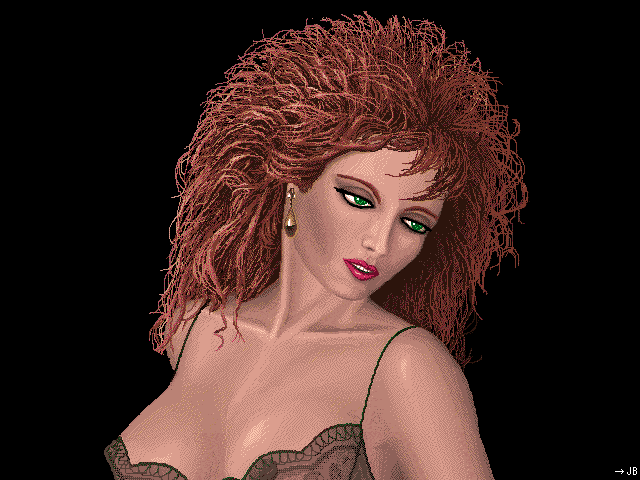 "Sexy Lady"